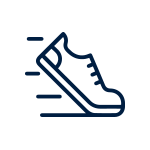 Make Walking A Pleasure Again
Experience the Difference
Custom Shoes Make For Your Feet
Learn More
Contact Us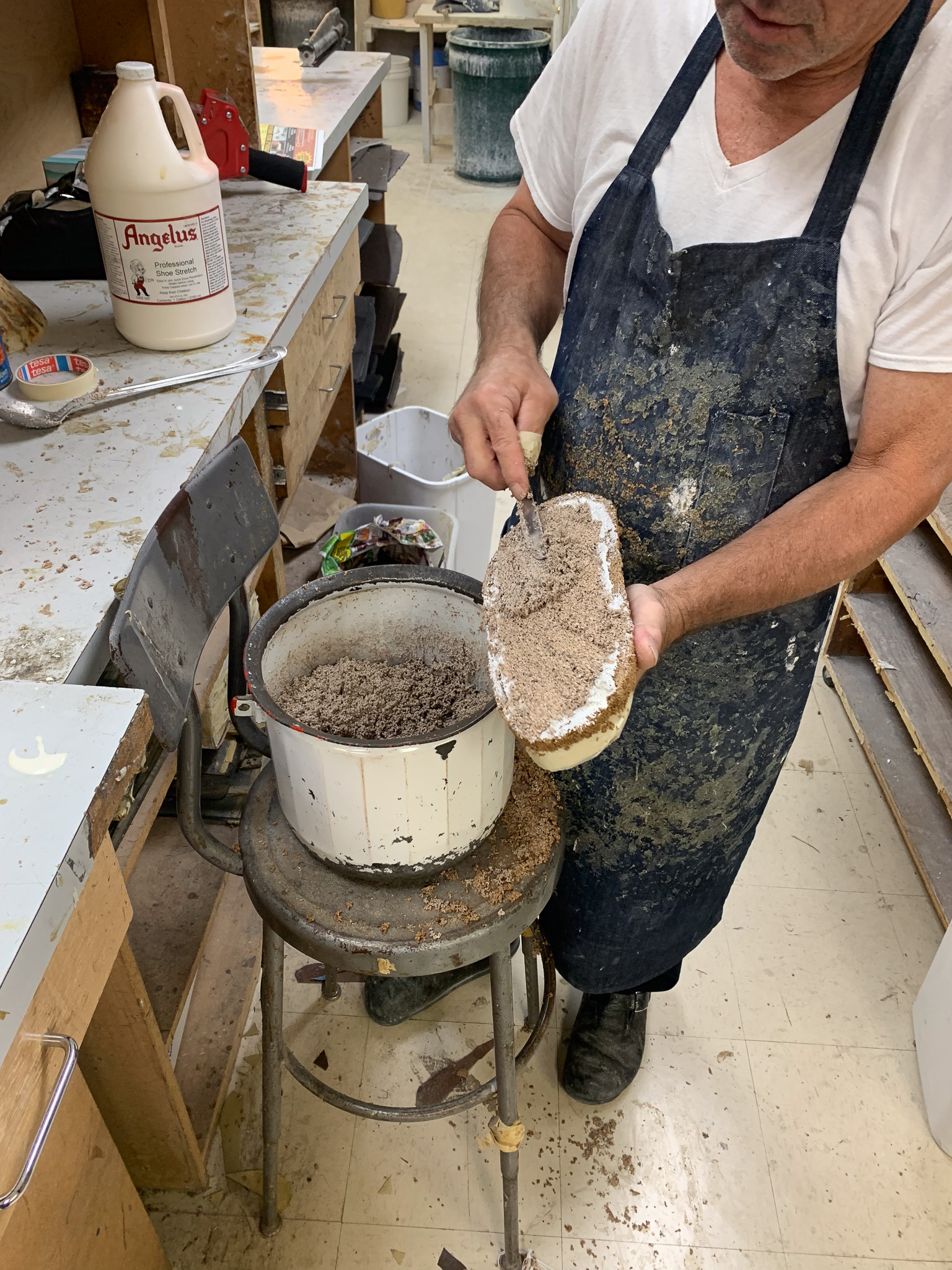 60+ Years of Skilled Craftsmanship
What we do
We manufacture custom Living shoes
Living Shoes are for you if you are on your feet for long periods of time or suffer from the following:
For shoes we make,
we can also:
Kleinman's
Shoes that fit your feet
At Kleinman's, we know just how uncomfortable poorly fitting shoes can be – especially if you suffer from issues like rheumatoid arthritis, diabetes, hammer toes, amputations, supinated/pronated ankles, or any other foot or ankle problems. Not only do our custom shoes help alleviate pain, they also help to prevent further damage to your feet or ankles.
Over time, improperly fitting shoes can allow certain health conditions to cause degeneration of your feet or ankles. Even if health concerns like diabetes aren't yet causing issues with your feet, being proactive by getting custom shoes now can help prevent common health-related foot problems.
We even have shoe options for people who wear ankle-foot orthoses (AFOs) for ankle problems. AFOs rarely fit comfortably in off-the-rack shoes. Instead, have a custom pair made that can either accommodate your AFOs comfortably, or opt to have a pair made that supports your ankles properly and eliminates the need to wear AFOs when you're out and about.
Do you have issues finding shoes that fit your feet due to their size or shape?
Our custom shoes are the perfect solution when off-the-rack options aren't a good fit for you.
Living shoes are entirely different from any factory-made shoes you have known, they are custom built entirely by hand to conform to every line and curve of your foot. 
Inner Lining
One piece to prevent irritation from seams
Outer
We offer lace, buckle or velcro closings
Soles
Patterned non-slip tread for added friction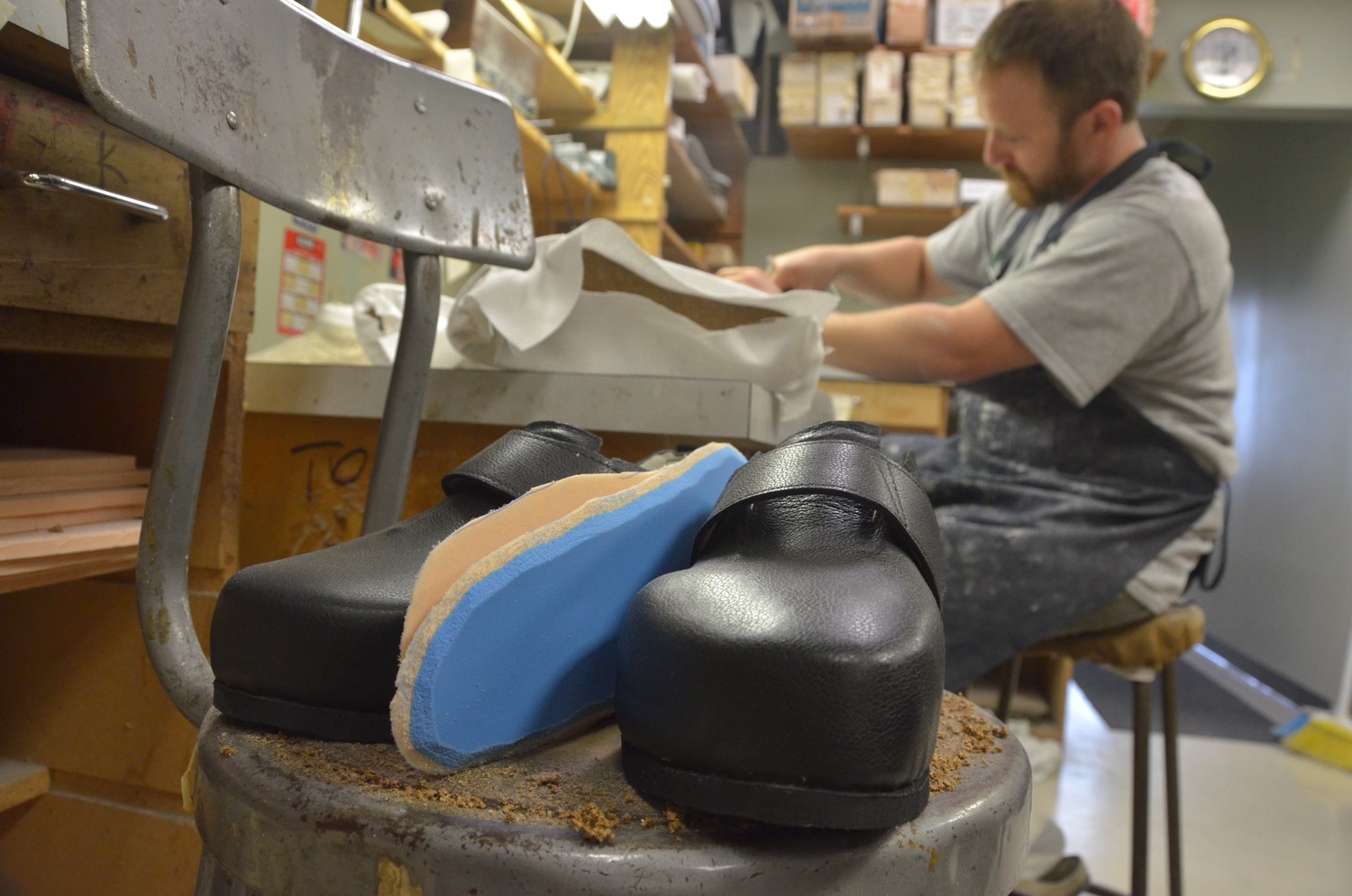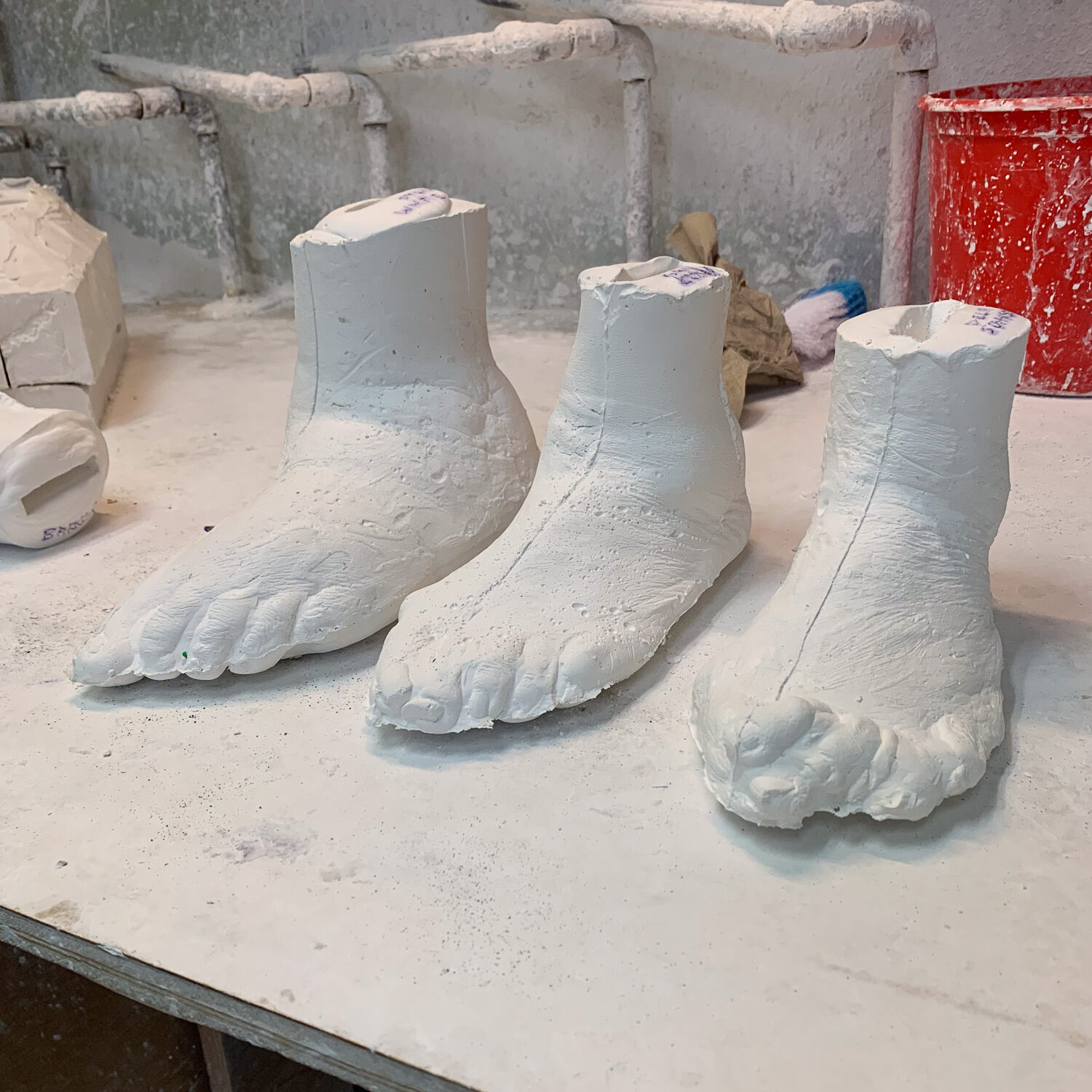 KLEINMAN'S LIVING SHOES
What Sets Our Shoes Apart
Every single pair of shoes we make are built using a replica cast of your feet. Everything from the length, width, and arch of the shoes are made to your exact dimensions. This means that every unique feature of your feet is accommodated, ensuring the best possible fit and total comfort.
THE PROCESS
Custom Fit & Custom Designed Specifically for You
Give your feet the best support possible with shoes that are created just for you! With over 60 years of experience in making custom shoes, our team has extensive experience in designing shoes to suit any type of health or lifestyle need.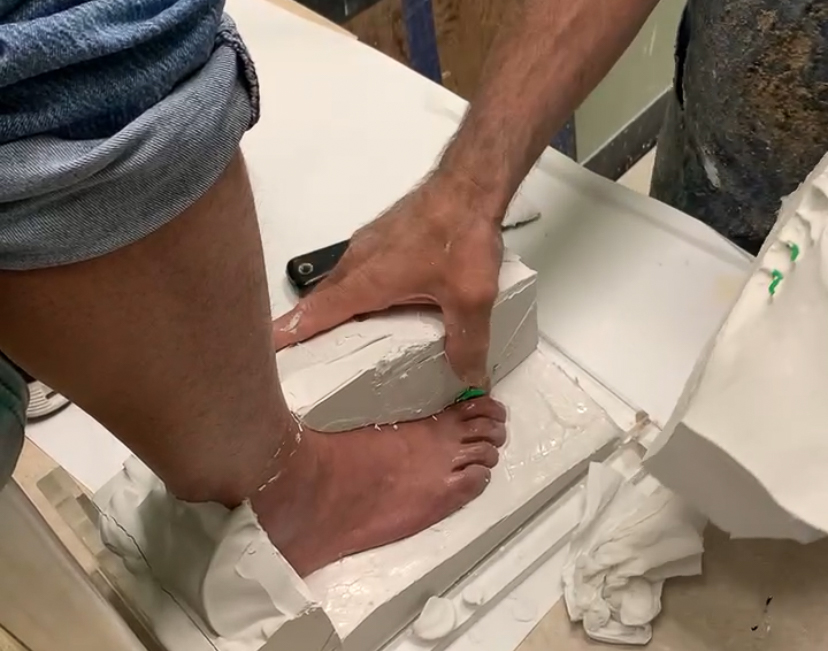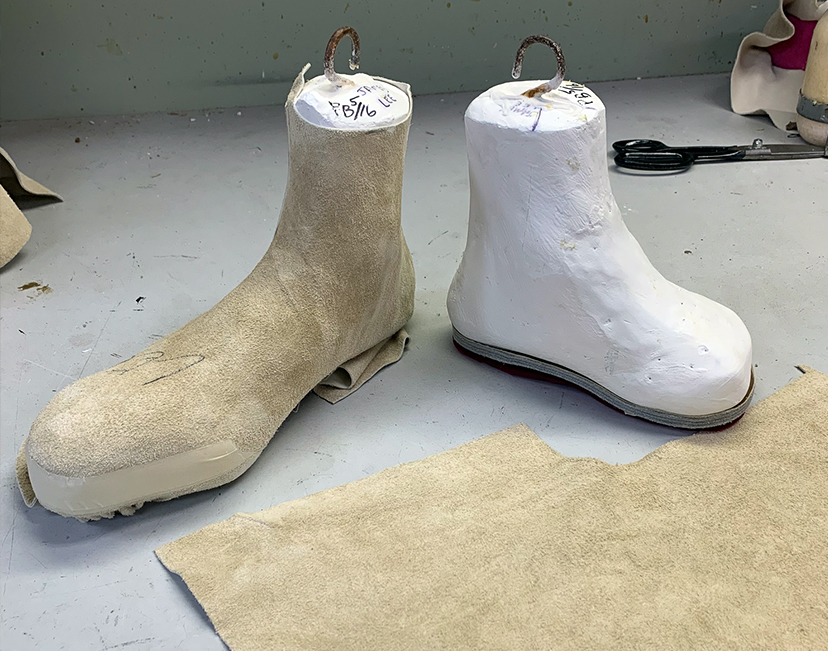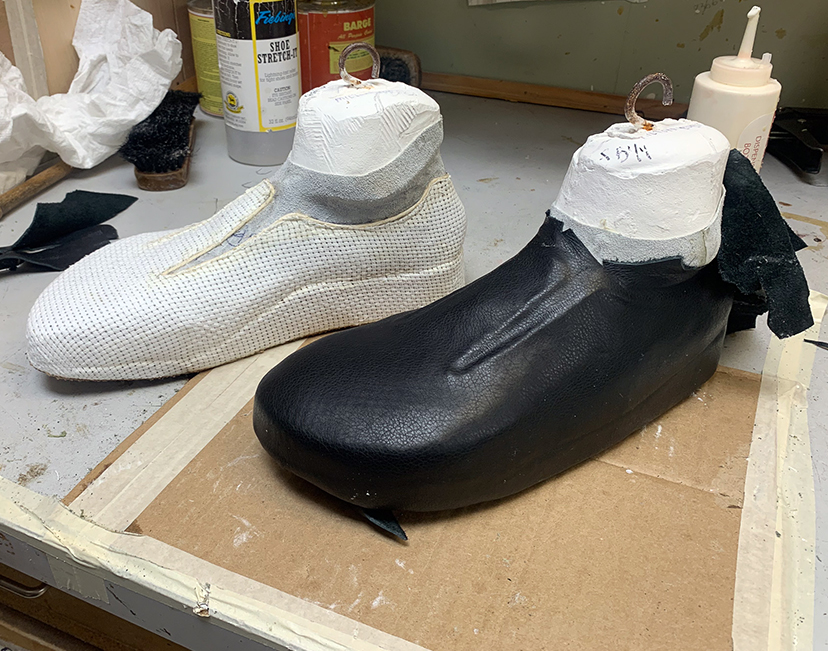 GET YOURS
How to Get Your Custom Shoes Made
Call or stop by to make an appointment for your initial consultation. Expect this appointment to take about an hour. Our team will make a cast of your feet, which is then used to build your custom shoes in-house from start to finish. Once we're certain your shoes are a perfect fit, we'll make a second cast so that we can recreate the exact pair of shoes for you again and again.
We're so confident that our custom shoes will make a positive difference in your life, that each pair is backed by a 100% satisfaction guarantee.
Kleinman's Living Shoes
MAKE AN APPOINTMENT TODAY
Living shoes are entirely different from any factory-made shoes you have known, they are custom built entirely by hand to conform to every line and curve of your foot. Don't spend another day with unneccessary foot pain, make an appointment with us today and learn how we can help!
Visit us
3099 BRECKENRIDGE LN #103
We use only the highest quality materials.

Shoes
The finest leathers in a variety of colors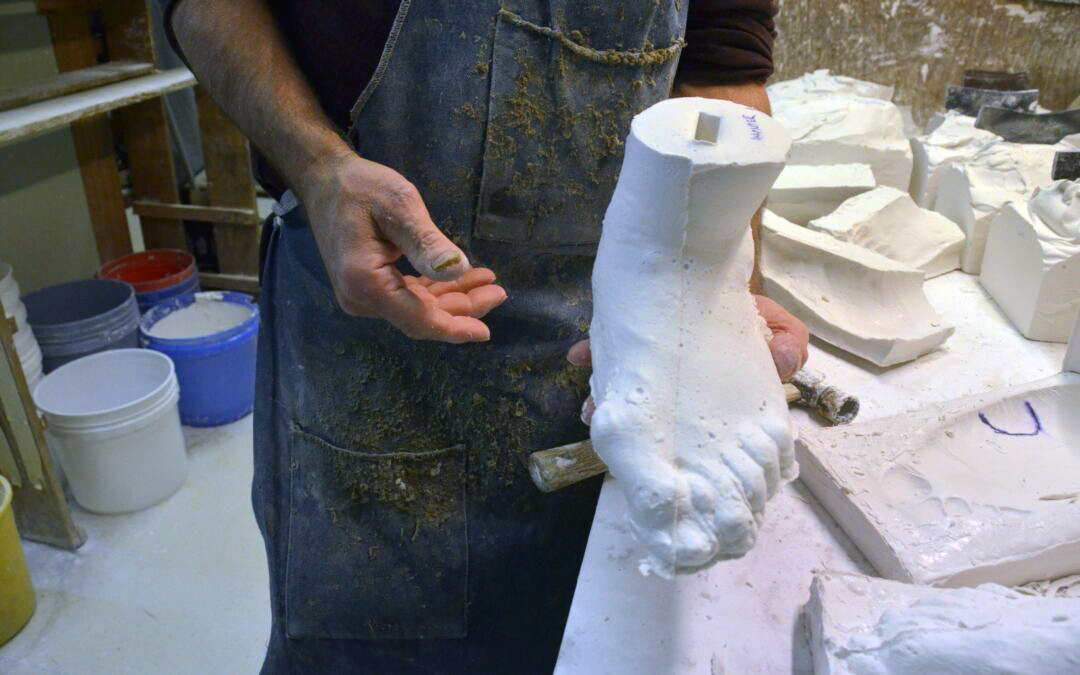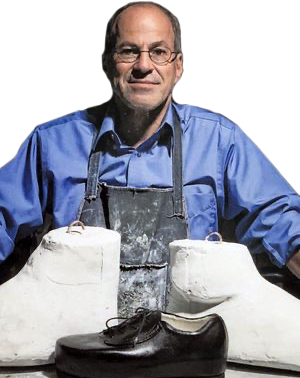 Alan Kleinman
Owner and Cobbler
I operate as the owner and cobbler of the third generation in my family business. Locally owned and residing in "The Greater Louisville Area" of Kentucky, I have obtained a very special and specific skill-set. This was founded on a wealth of knowledge acquired through 50+ years of experience in business.
The majority of shoes I craft for clients meet a specific set of criteria that is usually associated with foot abnormalities. These abnormalities most frequently result from issues with various disabilities including but not limited to diabetes and amputees. In some cases, as I have, you may even need to create shoes for one of the tallest men on Earth.
This business goes far beyond today's fashionable footwear. I am in the business of making shoes that make your feet FEEL beautiful. My ability to help individuals in need has forever changed the lives of many.
I am the sole operator of a business in an industry with very high demand. This has made it nearly impossible to provide this service to others in need outside of my geographic area.
Kleinman's is looking to expand.